Accessory Equipment
REB can also supply accessory equipment for your filling and dispensing operations. Including:
Rotary Tables
Piston Transfer Pumps
Conveyors
De-Nesters
Lidders
Automation Kits
Sanitary Crimped Hoses
Hopper Agitators
We also repair nozzles and provide replacement nozzles and parts for your existing equipment.
Conveyors
90 Degree Turn Conveyors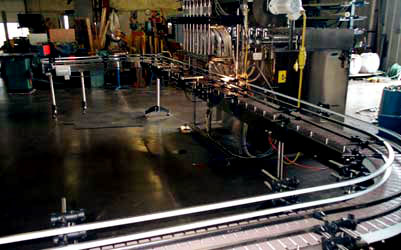 Specialty Conveyor with Attached Pucks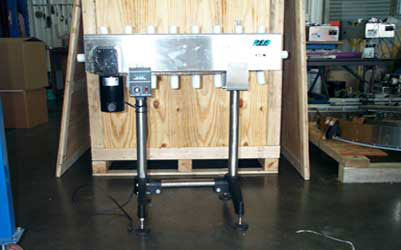 Conveyor with Stainless Steel Covers
Piston Transfer Pumps
Rotary Tables: Unscrambling & Accumulation
REB can supply unscrambling and accumulation tables. We build tables in 36, 48 and 60 inch diameters.
The tables are constructed with a welded tubular stainless steel frame, a stainless steel turn table, a conveyor transfer plate, and a variable speed drive. The unscrambling table also contains a dump table.
All tables are supplied with adjustable container guides and leveling feet.
These types of unscramblers are used for stable containers.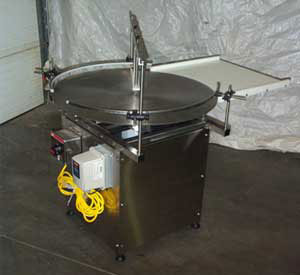 Hopper Agitators
Multiple Paddle Style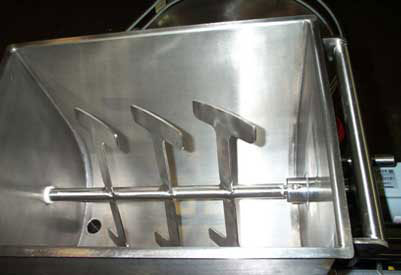 Prop Style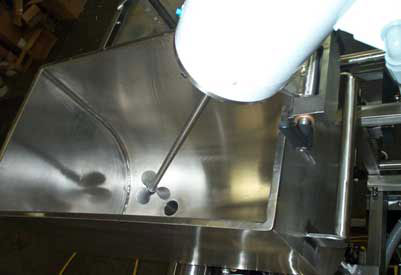 Sanitary Crimped Specialty Hoses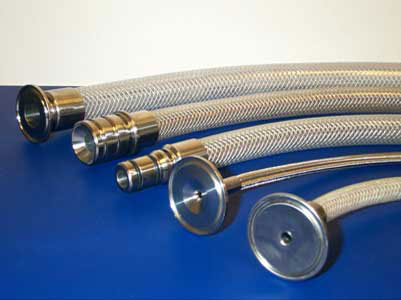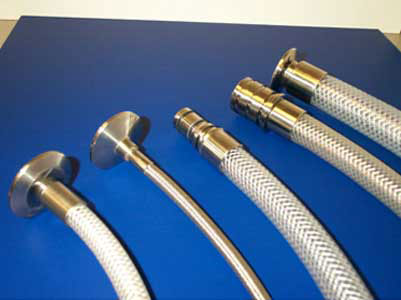 Nozzles
REB designs and manufactures many different styles of nozzles for piston and liquid filling systems.
Our nozzles can be used for filling a wide array of products from thin solvent type to thick chunky products.
The products can arrange from oils, honey, sauces, soaps, creams and pastes to chunky salsa, jams, pie fillings, potato salad and pasta salads.